See on Scoop.it – Sales Funnels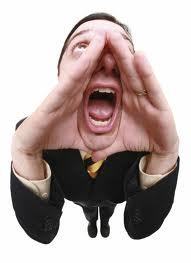 Rob Buser's insight:
Just woke up after doing another off my all-nighters tweeting at USA time to promote my new eBook SALESFUNNELS123 that I had a true inside…
It scared me at first yet I am going to share it any how.
When one truly looks at how f**cked up the systems really are (also am VERY great-full) …I mean marriage (claiming off another person)… economy (claiming off another's time) … education (claiming of another's mind) and religion (claiming off another's soul) one really ought to get sick!
Yet…here we are selling sugar via emotional propaganda used in WW2 now by coke via Edward Bernais… Grand pappie of USA capitalism, stuffing fat, e-numbers and other poisons in our children as young as 4 via super markets were non food is shelved up at a rate off 95% artificial manipulated crapp…one wonders.
So…how do you go from that utter negativity to Making Money Online at an age off 8-11?
Well…I tell you…the vision statement…the inside clearly stated. "This stuff should be taught at schools worldwide!" That's all.
During my pre-promotion efforts and writing endeavors off my 3rd eBook SALESFUNNELS123 that sentence came to me as a true gossip.
Visions off children as young as that totally being able to shape there own future 100%…NO double cross media and political…religious and educational influences what so ever.
that's all folks…
more, why and how…here it is… SALESFUNNELS123 Part 9
https://salesfunnels123.wordpress.com/2013/05/10/salesfunnels123-part-9
Just deal with it…will ye!
Its a NEW time…Its a new way.
I like to thank you very much for your attention and …See you on the beaches off the world!
Rob Buser
ROBPORTUNITY
PS: this is Part 1 of 12 (9 are done)
SALESFUNNELS123 Part 1
salesfunnels123.wordpress.com/2013/05/07/salesfunnels123-part-1
See on Making Money Online with Modern Marketing schould be taught as young as 8-11 years old